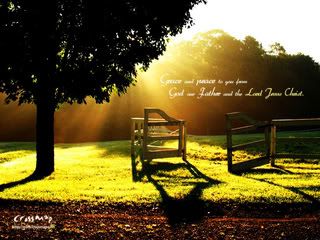 Let your door stand open to receive him, unlock your soul to him, offer him a welcome in your mind, and then you will see the riches of simplicity, the treasures of peace, the joy of grace.
Throw wide the gate of your heart, stand before the sun of everlasting light that shines on every man.
This true light shines on all, but if anyone closes his window he will deprive himself of eternal light. If you shut the door of your mind, you shut out Christ. Though he can enter, he does not want to force his way in rudely, or compel us to admit him against our will.